The Mayor and Deputy Mayor of Donegal have made their trip to America for St Patricks Day.
The County Manager will leave for his trip on Friday.
Donegal County Council said the full cost of the trip is not yet known, but it's estimated that the full cost will be in the region of €25,000.
The Mayor, Cllr Frank McBrearty and Deputy Mayor, Cllr Martin Farren left for the United States on Saturday. They will be in the US for 9 days in total, returning on Monday 18th March.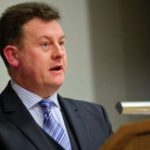 The County Manager, Seamus Neely will travel to the United States on Friday, he will be in the US for three days, also returning on Monday 18th March.
They will be attending the St Patricks Day Celebrations in Philadelphia, New York, Newark and New Jersey.
The Mayor and Deputy Mayor will be meeting a number of delegations throughout the week, and they will also meet with individuals who are undocumented and living in the US.
They will also be meeting with various Donegal Associations to promote the work of the Donegal diaspora project and to identify ways to build and strengthen linkages with the diaspora.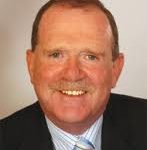 The Mayor and Deputy Mayor will also be using this visit as a way of promoting the Gathering and in particular highlighting the many events that will be taking place in Donegal throughout 2013.
A number of meetings are also planned including a meeting with the IDA, New York Office, Sergeant Peter McCormack from the New York Police Department, Anthony Callaghan from the Irish American Fund, representatives from Prudential, the Consul General of Ireland, the Mayor of the City of Bayonne, Mark Smith and Congressman Albio Sires.
The Mayor will be providing a comprehensive report on his trip to the full Council on his return.