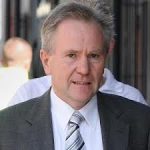 Northern Ireland coroner John Lecky is to write to police inviting them to investigate the mysterious sinking of a fishing boat which killed two Glengad brothers.
70-year-old Daniel and 68-year-old Francis McDaids boat sank close to the mouth of Lough Foyle exactly five years ago today.
A Maritime Casualty Investigation Board report in the Republic proved inconclusive in April 2011.
But the family argue that a Norwegian tanker called the Sten Odin, which was in the area at the time, may have been involved in the brothers deaths.
Inishowen Independent reporter, Damien Dowds was at the inquest in Belfast…..

Podcast: Play in new window | Download