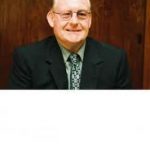 A Derry Councillor says some of the money set aside for the A5 should be spent upgrading the Buncrana Road in Derry.
Sinn Fein Councillor Tony Hassan says an upgrade plan has been delayed for several years, and it is becoming more necessary given the extent of growth in that part of the city.
Cllr Hasson says as a major arterial route connecting Derry with Donegal the Buncrana Road is not capable of taking the volume of traffic that use it on a daily basis……….

Podcast: Play in new window | Download