A large crowd last night agreed to hold a public protest in opposition to plans to continue closing beds at Dungloe Hospital.
Over 200 people attended the meeting in the Ionad Teampaill Chróine centre and there was unanimous condemnation of plans to close 10 beds at the hospital recently.
The meeting was addressed by North West MEP Pat the Cope Gallagher, Cllrs David Alcorn and Marie Therese Gallagher, IMPACT spokesperson Richy Carruthers and SIPTU spokesperson Declan Ferry.
The lobby group agreed that they would meet with management of the hospital and Minister Dinny McGinely, while there was support for a protest march to take place in the town.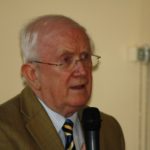 Northwest MEP Pat the Cope Gallagher told us what was decided at last nights meeting:


Podcast: Play in new window | Download