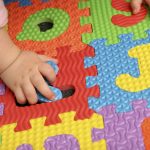 There was a major boost for Castlefinn this evening with the news that a new Childcare service is being put in place.
It emerged last week that the current service was to cease with the loss of as many as 10 jobs.  A public meeting was told however that every effort would be made to put an alternative in place and today that came to pass.
In a statement this evening  Castlefinn Partnership Initiative Ltd says it will re-open the local childcare facility under its management later this month.
The childcare facility will be managed by CPI Ltd and they are now asking parents who require pre-school and after-school care for their children to get in touch with them from Monday morning.
CPI Ltd Director Michael Carlin said he wanted to "reassure parents that this vital community service would still be available to families in the local area."
Parents can call CPI Ltd on 074-9143976 or email info@cpiltd.net.