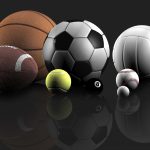 In their first year return to Senior ranks and maiden voyage in Junior B, both Donegal NY panels have made it into Semi-Final games.
The Senior squad conquered a daunting 5 games in 21 days schedule with a  4-1 record, finishing Sunday by making commoners of the kingdom's lads  1-15 to 1-12. Pat McGill's warriors now sit as 3 seed, with 1 game remaining, against 3-4 Tyrone tentatively set for 8th September, and an overall 5-3-3 record.
If the Table stays as it is now, Donegal with take on Cork, with whom they split their 2 regular season encounters, on either 5th or 22nd September.
The Junior team's 3-3 tally has them in the playoffs as 4 seed and the panel m,managed by Frank "Chief" Molloy and nephew CJ Molloy will take on top-of-the-table Longford tomorrow evening. A win will bring a Final  against either Rockland or Manhattan Gaels, both of whom took their measure with narrow victories in dandy matches.