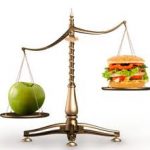 Members of the public are being warned to be aware of unqualified people giving out dietary advice.
The Irish Nutrition and Dietetic Institution says many people call themselves 'nutritional experts' but the advice they give needs to be taken with a pinch of salt.
You can find a qualified dietician by contacting your GP or searching online at indi.ie
INDI President Richelle Flanagan outlines what a reputable expert will tell you.
"Well a good nutritional expert will make sure that they do a proper review of your medical, dietary and lifestyle, and know what medications you are on – and then give you the appropriate advice based on all that information" she said.
"They certainly won't tell you to cut out food groups on the very first visit with them; also….dieticians don't sell supplements" she added.