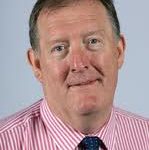 There's been condemnation of a threat to six young people who were ordered to leave Derry at the weekend.
Foyle MLA Pat Ramsey says self appointed vigilantes cannot be allowed act in this manner, and these type of threats have to be dealt with by the PSNI.
Mr Ramsey says if these young people have questions to answer, there is due process to be gone through, and no-one has the right to subvert that.
He says these threats are in stark contrast to the positive spirit which has been evident in Derry in recent times……….

Podcast: Play in new window | Download