Highland Radio, Ireland's most listened to local radio station, is delighted to announce the appointment of Billy Patterson and Patricia McBride to the board of Donegal Highland Radio Ltd.
"We are very excited to welcome Billy Patterson and Patricia McBride to the Board of Highland Radio" says Donegal Highland Radio Chairman, Gerry Rabbitt. "Both have made huge contributions to cultural and social life in Donegal and we look forward to drawing on their expertise to ensure that Highland Radio continues to deliver a valuable service to out listeners and customers."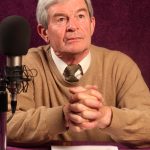 As one of the original founding members of Highland Radio and a previous managing director and board member, Billy Patterson brings to the Board of Directors a lifelong experience in the radio industry and a valuable insight into what has made Highland Radio Ireland's number one local radio station for the past 23 years. Billy was actually the first voice to broadcast on Highland Radio at the station's launch in the Mount Errigal Hotel in 1990.
Billy is also back on Highland Radio airwaves presenting the popular Highland Radio 'Top Team' quiz on Sunday evenings at 9pm.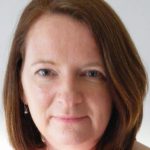 As Director of An Grianàn Theatre and a member of the Board of the Errigal Arts Festival, Patricia McBride is an integral part of Donegal's cultural landscape. As Highland Radio Board Member, she will ensure that Highland Radio remains at the fore of supporting Irish culture and heritage.
 Patricia's career in professional arts management spans over twenty years working in various organisations such as London's Haymarket Theatre and Belfast's The Lyric Theatre.
Under Patricia's direction, An Grianán Theatre has gone from strength to strength and continues to draw a high quality programme from all the different arts forms to Letterkenny for the benefit of the whole Donegal community.
Highland Radio looks forward to entering into a new license period with the Broadcasting Authority of Ireland (BAI) in 2014.