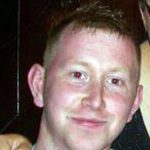 About 80 people attended a public meeting in Omagh last night to try to find a solution to the growing number of assaults in the town.
Two men have died in the last nine months, following one-punch assaults.
Members of both of their families were at the meeting, to hear police and local representatives describe what action they are taking.
The audience made suggestions, which ranged from a dedicated taxi rank and taxi wardens, to resurrecting a local night bus service and creating pedestrian zones in parts of the town centre on weekend nights.
While representatives of the local Police and Community Safety Partnership told last nights meeting that making Omagh a safe place to socialise was a priority. The partnership is launching a Street Safe scheme in November.
The scheme will run on Friday and Saturday nights, and volunteers will be at hand to help young people who may have been turned away from bars.
Training sessions for potential Street Safe volunteers will be held in the town over the coming weeks.