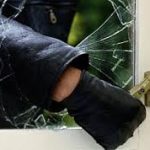 The home of an elderly man on the outskirts of Castlefin has become the latest target of a robbery in the county.
A number of men entered the mans home in Drumdoit near Donneyloop at around midnight last night. They made off with a small amount of money and a legally held firearm was also stolen.
Gardai are appealing to anyone who may have saw anything suspicious in the area to contact them immediately.
Gardai are also liaising with the PSNI, as it's understood that the men may have made there way across the border towards Clady.