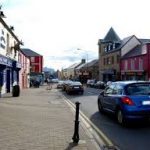 A case in which former Bundoran traffic warden Patricia McCafferty is accused of harassing her successor Eddie Duffy will be heard at Donegal District Court on October 14.
When the case was called at the court this morning(Mon) Judge Kevin Kilrane, who will not be the trial judge, told Ms McCafferty it is being adjourned to October 14 for a full hearing.
However, she told the court she would not be ready by that date.
Ms McCafferty said October 14th was too soon because she had yet to issue a summons in the case. She said she had to sort out the paper-work linked to the summons.
She also mentioned that Judge Kilrane had agreed not to hear the case, and that she objected to October 14 being fixed for the trial.
Judge Kilrane told her another judge would be sitting. He noted her objection to the date but said the case is still fixed for hearing on October 14.
Ms McCafferty, who was employed as traffic warden until 2008, is accused of harassing Bundoran traffic warden, Eddie Duffy between April and September of last year.