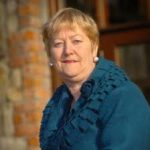 An Inishowen Councillor is hitting out at the government for scaling back on the number of Community Welfare Offices in the county after another wave of closures was confirmed.
The service, which coordinates emergency and supplementary allowances for people in need, was previously administered by the HSE, but is now under the control of the Department of Social Protection.
Cllr Rena Donaghey says after a number of office closures last year, another round of offices will shut their doors next week, and this will hurt those who are most in need………..

Podcast: Play in new window | Download