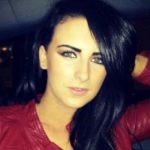 The two women arrested in Peru trying to board a flight to Spain with 11 kgs of cocaine in their luggage are expected to attend a court hearing today.
Twenty-year-old Michaella McCollum from Tyrone and 19-year-old Melissa Reid from Scotland claim they were coerced into transporting the drugs by an armed gang.
The prosecutor handling their case says they face a minimum of six years in prison if they plead guilty and a further sentence reduction may be possible if the women co-operated as witnesses against others.
The girls are expected to be interrogated by a judge later today, amid reports that both will plead guilty.