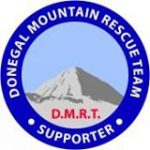 The importance of the Donegal Mountain Rescue Team was highlighted last night when the team was  involved in a  search and rescue mission on Muckish, just hours after appealing for new volunteers
The alarm was raised by family members after a party of three, two adult males and a fifteen year old boy failed to return after a hike to the top of Muckish.
The team received the callout at around 9pm, and fifteen responders and with two search dogs were deployed.
Joe Brennan is a spokesperson for DMRT………….

Podcast: Play in new window | Download