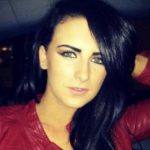 Tyrone woman Michaela McCollum and Scottish woman Melissa Reid are due to be sentenced next Tuesday for their part in attempting to smuggle cocaine out of Peru.
Both women, aged 20, pleaded guilty to the drug trafficking offence last night.
They were arrested at Lima airport last month with more than 11 kilos of cocaine in their luggage – both had claimed they were kidnapped by a gang and were forced to carry the drugs.
Their guilty plea could mean they face a lower sentence.
Reporter Dan Collins is in Lima………..

Podcast: Play in new window | Download