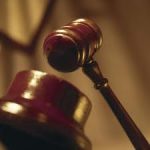 A former estate agent who operated a 1.6 million euro "Ponzi"scheme has lost an appeal against his six year jail sentence.
Eamonn Kelly of Decies Road, Ballyfermot, duped 25 investors from Dublin, Wexford and Donegal including some who were effectively left in penury after they trusted him with large redundancy payments.
Described as a self made man, Eamonn Kelly once ran a Remax estage agency but he began experiencing financial difficulties in 2006.
He created a ponzi scheme telling investors they could make ¬ 15,000 profit on a ¬ 50,000 investment within six months, if they purchased valuable sites in the UK.
He forged letters from Ulster Bank and a solicitors firm to back up his claims which eventually led to his capture and numerous guilty pleas but not before stealing 1.6 million euro.
Some of those duped were business investors others were effectively left in penury as they trusted Kelly with bulk redundancy payments.
It is these quote small people  that the court today could not disregard in refusing an appeal to reduce his 6 year jail sentence.