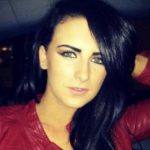 Hopes of shorter jail term for Tyrone woman Michaela McCollum and her Scottish colleague Melissa Reid are waning.
They've been told that prosecutors in Peru will not accept their guilty pleas on drugs charges.
The 20 year olds have admitted trying to smuggle cocaine out of the country in their luggage.
But prosecutors want a full admission that they made up a story about being kidnapped by a gang and forced to carry the drugs.
It was expected that sentences would be handed down next Tuesday, but that's now likely to be deferred.
Journalist Martina Hanlon is in the Peruvian capital Lima….

Podcast: Play in new window | Download