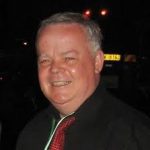 The Finance Committee of the Stormont Assembly is today discussing a Sinn Fein proposal to seek the devolution of vehicle licensing powers from Swansea to the assembly, guaranteeing over 300 jobs in Coleraine and across Northern Ireland.
It follows a debate in the assembly on Tuesday night at which all parties agreed to work together on the issue.
East Derry MLA John Dallat has been campaigning on the issue for some time, and is welcoming the agreement, saying if the parties continue to work together, he believes the jobs can be saved……….

Podcast: Play in new window | Download