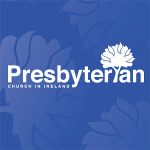 Derry Sinn Fein Councillor Tony Hassan has said that the people who defaced a Presbyterian Church in Ballyarnett do not represent the views of local people, and have only brought disgrace upon the local community.
Councillor Hassan said those who wrote sectarian and other graffiti on the walls of the Ballyarnett Church are vandals who don't represent the local community and certainly not Republicans.
He said despite the word 'You are not welcome' being daubed on the walls, Reverend Rosborough and his congregation should be assurred that they and their church are very much welcome in the area.