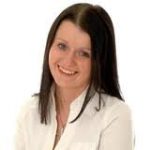 There's been further contact between Donegal County Council and the selected contractor to finalise arrangements to bring the Dungloe and Glenties sewage scheme to construction.
After a meeting with Donegal County Council officials today, Cllr Marie Therese Gallagher says when this detail between DCC and the contractor is finalised, contact documents will then be signed, and construction will start.
She says it's disappointing that there is still no starting date for these schemes but they have been assured that the signing if contract documents is imminent…………..

Podcast: Play in new window | Download