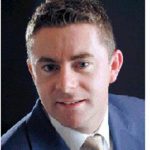 Donegal Senator Brian O'Domhnaill has accused the government of 'Tory style' sabre rattling after the Taoiseach said he is declaring war on Social Welfare fraud.
Senator O'Domhnaill says this is typical of what he calls the spin over substance approach of this Government, with plenty of talk, but no new policy initiatives and no new vision of welfare provision.
He says ranting about 'getting tough' on people entitled to welfare is a very poor substitute for proper policy focus and real reform where it is needed……….

Podcast: Play in new window | Download