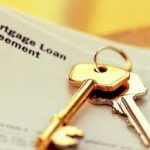 364 local authority houses in Donegal are in Mortgage arrears.
Those figures were contained in a Department of Environment response to a Parliamentary Question from the Labour TD Kevin Humphries.
They show a third of the 20,000 mortgage holders on the housing loan books of local authorities nationwide are in arrears
The figures are based on the second quarter of the year and show that in Donegal 183 local authority loans are in arrears for over a month, 56 over two months and 155 over three months.