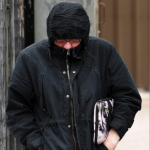 Double killer John Gallagher has been sent to prison after being convicted of harassing his sister.  
Gallagher faced a single charge of conducting a course of harassment against his sister, Helena Miller, on dates between December 31 2012 and March 26 this year.
The charge related to an incident out Strabane's Supervalu store on March 26 when 47-year-old Gallagher pulled up alongside his sister's car and made a gun gesture with his hand.
After hearing evidence from both parties, District Judge Nigel Broderick found Gallagher guilty and sentenced him to three months in prison.
Gallagher was bailed to appeal the sentence in the sum of £500.