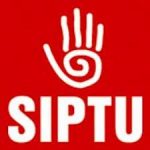 SIPTU says a Labour Court ruling on Home Helps' contracts of employment effectively puts them on a par with other HSE employees, and curtails the threatened outsourcing of the service.
The union is hosting two meetings for Home Helps in Donegal on Tuesday next to brief them on the ruling and outline what it means for them.
SIPTU says the ruling followed an intensive campaign of protest, lobbying and campaigning by Donegal Home Helps and their supporters, with over people working for the service in the county.
Declan Ferry is Siptu's Health Service organiser in Donegal……..

Podcast: Play in new window | Download