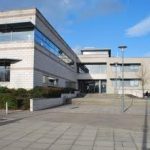 New figures released by the Teachers' Union of Ireland show a massive increase in student enrolments in Letterkenny Institute of Technology at a time when both staff levels and budgets have reduced.
Between 2007 and 2013, LYIT lost the equivalent of 21 fulltime lecturers – a decrease of 10.1% – as a result of cutbacks –  student enrolments between 2008 and 2012 grew by 680 or 24% with further growth expected.
Meanwhile, between 2008 and 2012, funding for the Institute fell by €5.4m or 23.1%, and a further funding cut announced in the Budget will have further negative implications.
The TUI says it is gravely concerned by the severe effects that cutbacks are having on the quality of experience for students.
Aiden Kenny is Assistant General Secretary of the TUI……..

Podcast: Play in new window | Download