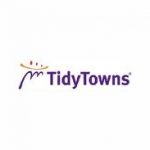 The Letterkenny tidy towns committee held its annual awards ceremony last night, and also laid out its strategy for the next year.
Schools, residents groups and businesses were honored for their efforts in another successful for year for Letterkenny in the tidy towns competition.
Anne Mc Gowan is chairperson of the Letterkenny tidy towns committee. She says there are improvements that can be made for 2014, and an Action Plan for 2014 is already being prepared……………….

Podcast: Play in new window | Download