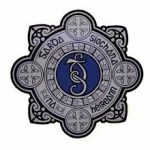 The Garda Assistant Commissioner has launched a new 'Farm Security' Crime Prevention Booklet in Tipperary which was originally trialled in Donegal.
This booklet was produced by An Garda Síochána in partnership with the Irish Farmers Association to assist in preventing farm related crime.
The booklet aims to build on the success of existing good crime prevention practices throughout the country.
The initiative was originally piloted in Donegal and was launched in Tipperary prior to an eventual national rollout from 2014 onwards.
Gardai say farm security is a priority for the force, particularly in the context of curbing increases in the commission of Metal Theft crimes around the country, which have included the theft of items, such as farm machinery and farm gates.
The IFA have also unveiled a new overt marking / identification system for items of farm machinery, tractors and quads etc.
The unique marking is intended to act as both, as a crime prevention deterrent, and as a detection measure, enabling Gardaí to more easily trace items back to their owners.