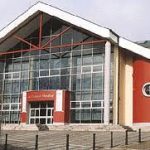 The organisers of a one act drama festival taking place in Letterkenny later this month say they hope it can be the precursor to a full drama festival in An Grianan Theatre in the future.
Nine companies from around the country are taking part in the event from the 21st to the 23rd of November.
It's intended this will become an annual event, and according to Festival Secretary Plunkett Ferry, this may pave the way for Letterkenny to become part of the national drama circuit……….

Podcast: Play in new window | Download