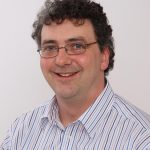 The government is being urged to prepare for the ending of flouoridation in Irish water supplies.
The call from Independent Donegal Deputy Thomas Pringle comes as the Department of Health announces the establishment of a working group examine the practice.
On Friday, Sinn Fein will introduce legislation in the Dail to end fluoridation, amidst claims that it is unsafe, and no longer serves any useful purpose.
That's a view supported by Deputy Pringle………….

Podcast: Play in new window | Download