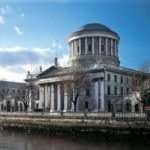 The High Court has granted leave for two mothers of children with Down Syndrome to challenge the law on the provision of resource teaching hours to children with the disability.
One of the women is a Donegal campaigner for the rights of Down's Syndrome children.
Down Syndrome is not currently recognised as a disability by the Department of Education.
A child with the disability must be diagnosed with a second disability from the Department of Education's 'Low Incidence Disability' list in order to qualify for resource teaching hours.
The State has been given until 5 December to respond to the case.
Podcast: Play in new window | Download