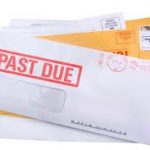 Personal debt campaigners say hundreds of more people will soon benefit from the new insolvency regime.
It's after a Donegal HSE worker last night became the first person to enter an arrangement under the Act – which will see 70 per cent of their debt written off.
The Donegal borrower was a partner in a business that failed, and the collapse of the business left the individual with a residual debt they could not pay.
The agreement was reached at a meeting organised with the help of the New Beginning group.
Its founder Vincent P Martin says the deal is a landmark moment for struggling borrowers……….

Podcast: Play in new window | Download