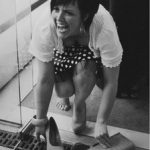 Two men have pleaded guilty to charges linked to the death of a police officer in a car crash in Derry.
27-year-old Constable Philippa Reynolds, died when a stolen car crashed into a police car in which she was a passenger.
26-year-old Stephen Christopher Frane, pleaded guilty to manslaughter, guilty to causing death while driving without insurance or a licence, and driving while unfit due to drink or drugs.
24-year-old Conor Clarence, pleaded guilty to four charges connected to the incident.
The crash happened in the Waterside area of Derry on 9 February this year.
Frane, whose address was given as care of Maghaberry Prison, further pleaded guilty to failing to remain at the scene of the crash and to failing to report the crash to the police.
He pleaded not guilty to a charge of aggravated vehicle taking, causing the death of Constable Reynolds.
Clarence, of Bonds Hill, pleaded guilty to aggravated vehicle taking causing death, burglary and criminal damage.
A prosecution barrister told the judge that he "did not anticipate a trial in relation to Frane's not guilty plea".
Constable Reynolds parents, Mervyn and Dorothy, and sisters Nicola and Debra, were in court for the hearing along with friends and other family members.
A number of then wept in the public gallery as the guilty pleas were entered.
Sentencing was adjourned for probation pre-sentence report and both men were remanded in custody until January 17.