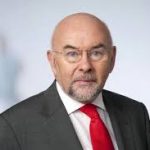 An extension to one school in Donegal is the only inclusion from the county in the Minister for Education's announced 70 building projects for next year.
The schedule includes 22 new schools and 12 extensions at primary level, 12 new schools and 20 extensions at second-level, along with three new special schools and one special school extension.
The single Donegal inclusion is an extension to to Deele College in Raphoe.
The work at the college includes a two-storey and part single storey extension.
The builds are in response to increases in the number of school going children in the coming years.