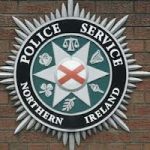 Detectives in Foyle are appealing for information following reports of an attempted hijacking.
The incident occurred in the Bloomfield Park area of Derry on the evening of Friday 29 November.
At approximately 10.15pm, police received a report from a man, aged in his 30s, that two masked men had asked him to get out of his car.
It is believed that the two men were both armed with a suspected firearm.
The man was able to drive off in his car and was not injured in the incident. It is believed that the two masked men made off in a car.
Meanwhile, a 25 year old man has been arrested on suspicion of possession of a firearm in suspicious circumstances.
The man was arrested by detectives in Foyle in the early hours of this morning following reports of a man producing a suspected firearm to a couple of groups of youths in the Drumleck Gardens area.
The 25 year old man currently remains in custody assisting police with their enquiries.