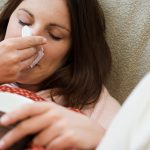 New figures show that absenteeism rates among local authority staff are twice that of workers in the private sector but of all local authorities, Donegal council workers seem that have the best health.
According to the latest report from the Local Government Audit Service absenteeism rates attributed to illness in city and county councils have been on the rise for almost a decade.
According to the report covering 2011, local authority workers take an average of almost 12 sick days each a year at a cost of more than €64 million to the State.
Council workers in Limerick city take the most sick days,  an average of 17 sick a year while Donegal council workers take the least at just nine days off each.
The report found one-third of local authorities had set no target for reducing absenteeism and half had no attendance management plan.
Responding to the report Donegal County Council says it has already taken on board the Audit Services recommendations, in the context of significant change within the sector, and continuing staff reductions.
Revised entitlements for paid Sick Leave come into effect in 2014 and result in a reduction of 50% of paid sick leave entitlement in most cases.
Several measures are underway to further reduce absenteeism in the organisation.
The council points out that the 2011 figures are based on a total workforce of 959 wholetime employees.
Of these employees, 275 employees took zero sick days in 2011. This equates to almost 30% of overall staff. 625 employees (65%) availed of 5 days or less sick leave in 2011.
The Council does recognize that a small number of employees were absent on Sick Leave for long periods during 2011.
Through the Council's Staff Welfare programme, there is engagement with employees during this time to assist them, where possible, to return to work at the earliest possible date.
The Council also acknowledges that in the vast majority of cases, these employees are absent for very genuine reasons and in some cases are as a consequence of critical illnesses.