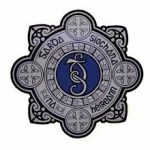 Drinking out on Christmas night could be a thing of the past throughout Donegal this year.
The news comes after Garda opposition to a Christmas night extension made by a club in Bundoran.
Speaking in Ballyshannon District Court on Friday, Garda Inspector Dennis Joyce, stated that judge Paul Kelly was refusing applications to sell drink in the north of the county, and called for judge Kevin Kilrane to take similar action.
He said the garda opposition came due to the threat of anti-social behaviour and garda numbers being low on the night.
The issue arose after Conor McEniff applied for 15 late drink extensions for the Paris club in Bundoran.
Judge Kilrane granted 14 of the applications, however adjourned the Christmas night extension for consideration at Sligo Distruct court this coming Thursday.