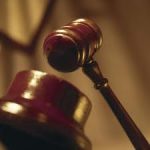 A Milford resident has been sent for trial today on €104,000 drugs charges.
Gerard O'Connor, a 32-year-old declared Muslim, was returned for trial at Sligo Circuit on January 28.
O'Connor, originally from Bellews Bridge Road, Dundalk, is charged with possessing cannabis resin estimated to be worth €80,000 for sale in a car on September 9 on the N4 at Castlebaldwin, Ballymote, Co. Sligo.
He is also charged with possession of €24,000 of cannabis for sale in a follow-up search by gardai at an address he lived in at Aras Ui Domhnaill, Milford, Co. Donegal.
O'Connor, who has been in custody since his September arrest, was remanded in continuing custody after Garda objections to bail at Sligo District Court today.
Judge Kevin Kilrane refused bail when he was told by Garda Ciaran Feeney of the seriousness of the alleged offences, of the large amount of drugs in the case and that O'Connor had originally given a false name.