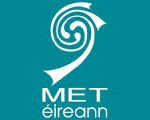 There are almost 500 homes without power in Donegal at the moment (Tuesday 11.30), with almost 420 homes out in four clusters around Dungloe and Derrybeg and 60 homes affected in the Cullion area outside Letterkenny.
Met Éireann says strong storm force southwesterly winds will remain this morning, causing hazardous driving conditions. Wintry showers will continue, but lin
gering snow is highly unlikely.
Forecaster with Met Eireann John Eagleton says we can expect high winds this morning with a slight improvement this afternoon………….

Podcast: Play in new window | Download