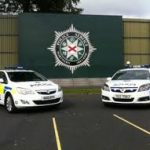 There are calls on the PSNI to put in addition resources to apprehend those behind a rising number of robberies of bookmaker's shops in Derry city.
Another bookmakers shop was robbed at the Lecky Road on Saturday night which brings to six the number of robberies of businesses in Derry in recent weeks.
There has been a spate of robberies on bookmakers in Derry in recent weeks which has brought strong condemnation from local politicians.
Sinn Fein has expressed concern that the news of these incidents is starting to lose its shock factor as they are happening that often.
The party is calling on the PSNI to put a special focus on apprehending the criminal gangs responsible stating that those terrorising the communitity need to be taken off the streets and brought before the courts.
The SDLP has also condemned the spate of crime and has urged bookies and other businesses in Derry city to exercise vigilance and be mindful of security arrangements at this time of year.