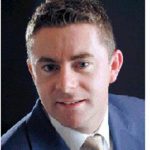 Donegal Senator Brian Ó Domhnaill has lost his High Court challenge against an investigation by the Standards in Public Office Commission into alleged duplication of expenses claims.
The case relates to an investigation concerning travel and subsistence claims made by Mr Ó Domhnaill between 2006 and 2007, when he was a member of Donegal County Council.
The commission was due to begin a public session concerning the expenses matter last June, but that did not proceed after Mr Ó Domhnaill secured leave from the High Court to bring his challenge.
He wanted it heard by a commission comprising of bilingual members, who were able to conduct and understand the proceedings without the assistance of an interpreter.
Judge Desmond Hogan today ruled against the Senators challenge stating that a ruling will be made about the costs of the challenge at the end of the month.