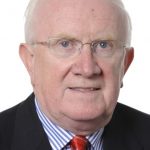 Counties along the West Coast are being encouraged to apply for EU funds to help contribute towards repairing areas damaged by the recent storms.
North West MEP Pat the Cope Gallagher says he is confident that Ireland will receive EU financial assistance to help with the repair work.
Speaking after what he described as a positive meeting this morning between an Irish delegation of MEPs and Regional Policy Commissioner Johannes Hahn, Mr Gallagher said the Government has a short time frame to submit its application for emergency-related EU funds.
However, he says Mr Hahn was very receptive to what the delegation had to say……….

Podcast: Play in new window | Download