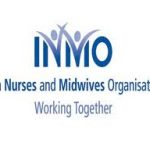 Talks between unions and management at Tallaght Hospital in Dublin are getting underway this morning.
The meeting is to discuss overcrowding at the facility which resulted in the cancellation of a number of procedures yesterday and today.
The Irish Nurses and Midwives Organisation (INMO) says the hospital is full to capacity and staff are not able to deliver basic care. But Tallaght Hospital says there is no safety risk to patients.
In a statement yesterday, the hospital said "The situation is being fully managed by the Hospital and under ongoing review – some cancellations of non urgent elective and day case surgery have occurred".
"Significant engagement is taking place with the medical and surgical staff in implementing the plan to address the current staff levels and maintain patient safety".
"While this is clearly an undesirable situation, it is not untypical at this time of the year. The cancellations are being carried out in planned manner and patients are being notified in advance" it added.
INMO Industrial Organiser Derek Reilly says there are multiple problems at the facility.
"The Tallaght brief covers a huge catchment area, the hospital is full, our neighbouring hospital…is being wound down and staff are being redeployed and beds are closed" he said.
"SO we need to open all publicly-funded elderly care beds in the country; we also need a nation-wide government plan to tackle this" he added.