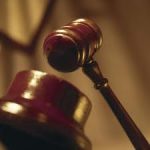 A man is to appear in court on Tuesday after a disruption outside a committee meeting of Bundoran town council on Monday afternoon.
He is charged with breach of the peace following angry exchanges between councillors and subsequently between councillors and protesting members of the public.
At one stage there was a texted claim that one councillor assaulted another. But gardai said they had no written complaint of such an assault.
They said they arrested two men, members of the public, and one of them was released. The other is due in court on Tuesday.
Details of the rumpus are sketchy but it is understood it has its roots in a member of the council shutting a door against a member of the public who tried to gain access to a meeting which was in committee and closed to the public.