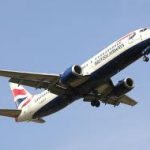 SIPTU says they would welcome new intervention to resolve their pension dispute which is threatening disruption at Dublin Cork and Shannon airports.
Counting of votes is getting underway after members at Aer Lingus were ballotted on whether to take industrial action.
SIPTU members at Dublin and Cork airports have approved the idea, and a result of today's count is expected this afternoon.
Tourism chiefs are warning of the impact of any air disruption around the timing of Six Nations rugby matches, or Saint Patrick's Day.
SIPTU representative Dermot O'Loughlin says this dispute needn't go down to the wire:
"I hope it doesn't get into the 11th or 12th there – I hope it happens right away" he said.
"I'm a big sports fan – I wouldn't like to see any disruption to anybody – whether it be sport or otherwise".
"We've a Labour Court recommendation, but it would appear that with the passing of time that neither has validity or feasibility anymore – so it requires a brand new intervention".
"If that brand new intervention happens today, I'd more than welcome it" he added.