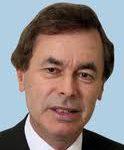 The Justice Minister's facing a grilling by Oireachtas colleagues today over the GSOC surveillance controversy.
Alan Shatter's going before the Public Service Oversight committee, a day after he announced an independent inquiry into allegations centring on the Ombudsman's headquarters in Dublin city centre.
In the Dail last night, he revealed a new report from an Irish IT company claims there's been no evidence at all of bugging at the offices, and urged people not to rush to conclusions about how all of the claims have been addressed.
Chairman of the committee, Sinn Fein Deputy Padraig MacLochlainn says events of the last 24 hours have prompted more questions for the minister…………..

Meanwhile, the Fianna Fáil leader says the Justice Minister has tried to "undermine" GSOC from the outset of the bugging controversy.
Micheál Martin says Alan Shatter's conduct has been "appalling" since the claims of surveillance first arose last week.
Fianna Fáil's Micheál Martin says the inquiry announced yesterday doesn't go far enough – and that the Minister has more questions to answer over his own conduct………
Podcast: Play in new window | Download