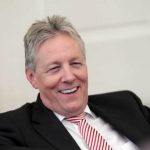 Northern Ireland's First Minister Peter Robinson has given the British government until tonight to set up a judicial inquiry into secret letters sent to more than 180 Irish republican paramilitary suspects.
He issued the deadline after announcing the Stormont Assembly will be recalled tomorrow to discuss the collapse of the trial of Donegal man John Downey who was accused of the Hyde Park bombing.
Mr Robinson, who is threatening to resign over the issue, has called for secret letters given to so called "on the runs" assuring them they were not wanted to be rescinded. He met with the Northern Secretary last night to discuss the situation.
Mr Robinson says he'll be moving a specific motion at the recalled assembly meeting………….

Podcast: Play in new window | Download