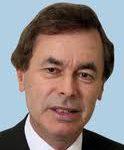 The Minister for Justice says he was "astonished" at comments by Oliver Connolly to a garda whistleblower.
Alan Shatter has told the Dáil that he does not know "what he was thinking" when he told a whistleblower that the minister would 'go after him'.
Minister Shatter is defending his decision to sack the confidential recipient.
The Minister says he was stunned at the comments to whistleblower Maurice McCabe which emerged last week.
"I find the whole thing a complete mystery, I have absolutely no idea what Mr. Connolly was thinking" he said.
"To be quite frank with you, I'm utterly astonished at some of the commentary that has now come into the public arena".
"I don't understand why he conducted himself in that way" he added.