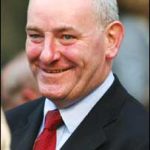 Foyle MP Mark Durkan says it's no surprise that former Northern Secretary Peter Hain believes that British troops who took part in the 1972 Bloody Sunday shootings shouldn't face prosecution.
Peter Hain's been speaking after the trial of John Downey in the Hyde Park bombing case collapsed – because he'd received a letter telling him he wouldn't be tried.
Almost 200 other IRA suspects have had similar letters.
Mark Durkan says Mr Hain advocated a general amnesty in a bill which he proposed in 2005, supported by Sinn Fein, and this latest comment reflects what he argued at the time.
Speaking on today's Shaun Doherty Show, Mr Durkan also claimed that First Minister Peter Robinson's threatened to resign over the John Downey letter last week is in contrast to the DUP's position on the 2005 bill……….

Podcast: Play in new window | Download