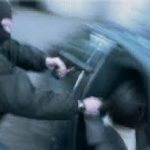 Two men, both aged 20, have been charged with 18 offences each including hijacking, arson, robbery and GBH with intent.
Both men are due to appear at Derry Magistrates Court later today.
The charges are believed to be in connection with a hijacking in the De Burgh Terrace area on Sunday morning last.